International Marketer, World Citizen, Connector, Producer - Fiona Bloom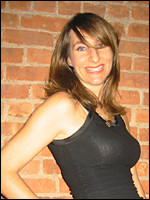 This is how the story goes...

A beautiful little girl with big blue eyes hailing from London, England dreams of becoming a concert pianist at the age of 5. After years of prodigious finger duets with the ivory keys she was accepted into the highly reputable Royal Academy of Music in London. From there her triple thirds, trills and thundering technique garnered two full prestigious scholarships; one at the University of the Arts in Philadelphia and the other at the University of Maryland. She also received a distinguished Steinway Piano award. While pursuing studies of classical music she was soon attracted to the sounds of two turntables and a microphone. Hip-Hop music had bounced into the room and Fiona was all ears. Soon Hip-Hop had this London gal down in Atlanta where she became a wildly popular radio personality and party host on WSTR 94.1 and WRFG 89.3 FM. It was at these two stations where Fiona got her schooling in this vibrant music culture interviewing the likes of George Clinton, Wu-Tang Clan, Chuck D, The Pharcyde and RuPaul to name a few. During this time, Fiona completed her Bachelor of Arts degree in Speech Communications and Broadcast Journalism at Georgia State University while honing her sultry voiceover skills.

It was also at this time that she was on the inside track of the burgeoning Atlanta Hip-hop music scene hanging around the likes of Outkast, Goodie Mob, Arrested Development, Dallas Austin, Joi & others, whilst working as a club promoter. It was 1994 when a call from then-EMI Records head Daniel Glass brought Fiona to the big city as a Director of New Artist Marketing. Here she worked with artists, Gangstarr, Soulsonics, Shara Nelson, Arrested Development and Digable Planets. After a brief stint at EMI, she continued to enrich her musical palette and took a job at an upstart record label called Zero Hour Records where she was the Director of Media Relations. She worked with such artists as Varnaline, Space Needle, Swervedriver, Steve Wynn, John Wesley Harding and Notwist. After achieving critical acclaim for her artists and label, Fiona's savvy entrepreneurial skills convinced her boss to allow her to start her own Hip-Hop label as a subsidiary of Zero Hour called 3-2-1. Here she was recognized for signing the critically acclaimed Hip-Hop group Blackalicious, in addition to other notable underground hip-hop acts such as; Connected, Skeme Team, Rubberoom, Scienz' of Life, Micranots and Big Jus of Company Flow. If running a fledgling indie Hip-Hop label wasn't enough, Fiona's constant drive led her to pursue independent publicity for such artists as Bahamadia, Mystic, Jigmastas, Jeru tha Damaja, Shabaam Sahdeeq, Spontaneous and others. For everything that has a season, Zero Hour expired and 3-2-1...counted down, but Fiona stayed up and blossomed into co-creating Sub Verse Music. A Hip-Hop troika between her, Big Jus and Wall Street maverick, Peter M. Lupoff. Sub Verse Music quickly became an established and reputable indie Hip-Hop label featuring such acts as Micranots, MF DOOM, KMD, Rubberoom, Big Jus (Company Flow), Hemisphere, Source of Labor, C Rayz Walz, and Scienz' of Life. In addition, Fiona also created Subversive Skool, a critically acclaimed music showcase for emerging new artists on the underground Hip-Hop scene.

Since then, Fiona has been honing her skills and cultivating relationships world-wide in International business making introductions, initiating licensing and distribution deals, booking festivals and European tours as well as giving endless advice/consultation on being savvy and knowledgeable in 'International business' to boutique and independent companies such as Rawkus, Game, GoodVibe, Rhymesayers, Lyricist Lounge, Recon, Bomb Hip Hop, Frank 151, Brash Music, Babygrande, Purpose Records, Burning Heart, AllCity, and others.

In addition, she became a talent buyer for the acclaimed NY venue Joe's Pub/Public Theater from 2004-2005. She created a platform for International artists to showcase their artistic merits and NY debuts from around the world.

Most recently, Fiona accepted a position heading up the International department at TVT Records in NY where she managed the International affairs for Ying Yang Twins, Pitbull, Teedra Moses, Towers of London, The Blue Van, Ambulance and others. After a year, she has decided to go back out on her own. The Bloom is in Effect. Once an entrepreneur, always one.
I enjoyed listening to Fiona as she filled me in on the unpredictable journey that has landed her in New York City, helping to shape the careers of tomorrow's music industry stars.

She absolutely defies any pre-conceived notion about who should be doing what in the world of hip-hop and R&B. Smart, confident and determined, Fiona Bloom considers that she is successful, while admitting that she is nowhere near where she ultimately wants to be...
DR: Tell me about your work and your life.
FB: I have recently launched a company that is a one stop shop for lifestyle marketing and promotional needs called The Bloom Effect. I provide boutique companies and independent companies an opportunity to get ultimate exposure for their brand. I do everything from international consulting to multi-media and web marketing, to A&R consulting and I produce events.
DR: What is the best part of all of that for you?
FB: The best part of it for me is discovering new talent. By that I mean talent in anything whether it's a painter or an incredible musician or a new filmmaker - I really get excited about new ideas and new trends. Another thing I like about what I do is being the first to discover something. I like being the first and then creating buzz for people. They call me "the buzz maker".
DR: Tell me about somebody that you've recently met that you find exciting.
FB: Well I'm finding the new guy that I just met exciting. We just started dating. Wow...
I have been fortunate to meet a lot of exciting and inspiring people. Thank God! I have met this new and inspiring artist who is really young. Her name is Roxy Cottontail. She is definitely off the beaten path.




With over 15+ years in the entertainment industry, The Bloom Effect is a unique one stop shop that specializes in branding for artists, labels, and lifestyle companies. Created by music industry maven Fiona Bloom, The Bloom Effect brings a huge rolodex of global contacts from around the world to its clients providing a wealth of insight/knowledge and consultation for getting your project seen and heard. The Bloom Effect specializes in launch parties, producing international music events, live shows, album publicity, global marketing, A&R consulting, and promotion. The Bloom Effect has produced over 1000 shows, consulted on 100+ album projects and has been a part of over 300 artists' careers.

The Bloom Effect clients have included The Lyricist Lounge, BabyGrande Records, Tommy Boy, Spectre Music, Penalty Recordings, MIDEM, StonesThrow Recordings, Mixtape Riot, Game, Bloomsbury, Nelson George, Mudville, Aloe Blacc, Maya Azucena, Bill Laswell, Anthony David, Roxy Cottontail, Sway Dasafo, Saian Supa Crew, and others.

The Bloom Effect has always prided itself in having its fingers on the pulse and always being ahead of the curve. The Bloom Effect understands and appreciates real and innovative talent without compromise. Whether you just need consulting, advice, publicity, want to put a listening party together or need some help with direction overseas--- The Bloom Effect is at your service. Just ask the clients. They've all been 'EFFECTED'.

Visit http://www.thebloomeffect.com to learn more.
I basically found her at lower eastside clubs where she was doing parties once a month. I actually ended up passing the torch to her at Joe's Pub. When I was offered a job at TVT, I trained her to take over for me. Roxy Cottontail is fast becoming a very successful brand. Over the course of just two years she has become the hottest promoter and the biggest hustler in the music business. She has really expanded into becoming a really great party DJ and now a performer.
The reason she is so inspiring to me is the fact that she is a really big risk taker. I also like the fact that she likes to give people a chance. She looks at the international scene and brings a lot of people here from overseas that wouldn't otherwise have a chance to get here. She hustles non-stop. She is always on her Blackberry. She is always talking and typing and doing. She works very hard and she is a visionary who is smart and witty.
DR: I believe that people are attracted to certain other people is because they recognize themselves in that other person. What does Roxy Cottontail have that you identify with? What does she have that you also have?
FB: It has to be the hustle.
I have the same hustle, the same drive, the same energy and the passion.
DR: What do you think that people say about you when you aren't around?
FB: They say:
She is amazing. She has a great attitude. She is extremely friendly. She has a great personality and she is full of energy. She knows her shit and she's very creative. She discovers talent just like 'that'! She has a knack for keeping her finger on the pulse and she is one of the hardest working people in the business who has also helped a lot of people along the way.
The might also say that:
"She needs a real a break! She is so underground dammit!"
DR: What would be a real break for you right now?
FB: A real break would be a major organization hiring me to do all of their marketing for the next year or program our music for all of the Starbucks locations, or put together a compilation for Macy's or Bloomingdales, or produce a festival or curate the Montreux Jazz Festival. The director of the Montreux resigned. I'd love for someone to send for me to come to Switzerland to do that. I would love to do something global.
DR: In the meantime, do you consider yourself to be successful?
FB: Yes, definitely. I may not be where I want to be financially but success is relative.
To many people I am very successful. Not many people can say that they are a concert pianist or a producer of thousands of shows, or an impresario and a talent scout. I am a renaissance woman and not too many people can say that.
In my eyes am I a success. Yeah. I am a moderate success because I am nowhere near where I want to be but I know that is coming. I am a late bloomer hence my name - BLOOM.
DR: What would need to happen for you to be able to look back at the end of your life and feel like you've done it all?
FB: Hopefully that is about seventy years from now. Well, maybe forty years from now...
DR: What's wrong with seventy?
FB: I don't know if I want to live that long actually...
What it would take for me is to have thousands and thousands of people say that I have impacted their lives and that I was an inspiration to them.
DR: What inspires you?
FB: Watching people change and grow. Watching people fulfill their dreams. I like to talk to kids.
I do a lot of one on one mentoring and what inspires me is watching eighteen year olds five years later; having them tell me that something I said to them changed their lives.
DR: Compare yourself to someone you consider successful.
FB: I am very eccentric. I am not a typical executive because I am also creative and a musician and very sensitive and passionate. That is not common in the world of business. So I would have to compare myself to Richard Branson - of course he is so much further into the game. I always wanted to be a female Richard Branson because he takes risks and he never let's what anyone says sway him. He is very determined. He has a strong will. I have that too.
DR: What do you wish you had more of?
FB: Courage. I have courage but I wish I had more.
DR: What would you do with more courage?
FB: I would probably try to bring more peace into the world. I would go into developing countries and establish music programs - if I had more courage.
DR: If you never reach the level of financial success that you are committed to, do you think that you will regret anything about the way you have done things?
FB: It depends. I don't have to have a huge financial reward necessarily. I just want to be happy.
DR: Is there anything that you just want to share with people?
FB: Just that I work very, very hard and that I have had a very difficult journey but most people who do make it to the top have very difficult journeys. I always tell people to live their dreams, work as hard as you can and never ever give up.
DR: A hundred years from now what do you want to be remembered for?
FB: As someone who gave somebody else a break and somebody that bought a lot of joy into other people's lives.
Thanks Fiona!
FIONA BLOOM TAKING SOUL ON A WORLD TOUR

If you're the type to judge a book by its cover, then Fiona Bloom would be the last person you'd deem queen of hip-hop soul. So perhaps you'd be surprised to discover that this petite Caucasian woman with the British accent is considered the go-to girl by many soul/alternative/hip-hop artists and indie labels in the industry seeking to expand their presence in the U.S. and abroad.

She calls herself "a brand builder" and "a connector." And she calls record labels "the kiss of death."

"I stay as far away as possible from record labels," she says. That's because Bloom has seen the future, as far as the music industry is concerned, and there aren't many records being sold there. "Let's face it. No one's buying music anymore." Bloom states bluntly. "No one is buying CDs."

That's where The Bloom Effect comes into play. By putting her 15 years of industry experience (her last job was head of international marketing for TVT Records) to work, she offers artists everything from A&R consulting and publicity to tour booking and global marketing. Her preferred clientele consists of out-of-the-box artists like Anthony David, whose latest release, The Red Clay Chronicles, she's gearing up to push internationally, where the market is much more receptive, she says. "It's much easier to get recognition and acknowledgement over there than it is here. And I think it's just because, here, we're over saturated. [There are] thousands and thousands of artist over here."

Bloom also encourages indie artist to seek alternative means of distribution, such as licensing to ringtones, gaming and DVDs. "The market is changing drastically and being on the cusp and always forward thinking, I've created this situation for myself where it's a niche that needed to be filled and I'm sort of on top of that game right now." says Bloom.

--Rodney Carmichael, Rolling Out October 19, 2006