My Two Cents: Time Out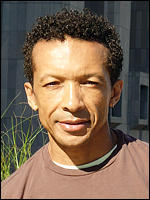 The words seemed confusing, when we stopped to consider the source.
"I am rooting for the Red Sox..."
Every fan from New York to Boston had to stop and readjust. In a rivalry where loyalty and commitment have gone without saying, we couldn't just let this one go.
This week, the former mayor of New York, Rudy Giuliani, and self-proclaimed "No. 1 Fan" of the New York Yankees announced to the country that in the absence of the Yankees not competing in this year's major league World Series, between the Boston Red Sox and the Colorado Rockies, he will root for the long time and historically recognized arch rival of the Yanks -- the Boston Red Sox.
True Yankee fans will agree that there is nothing that comes before allegiance to your team! In fact, the Yankees have come to rely on that kind of fanaticism from their hometown crowd. They rely on the fans to back them up in good times and bad; for better or worse.
It almost goes without saying that loyalty is a valued commodity to any one, playing any game. Loyalty is something that might come with a price but you can't put a price tag on what its worth.
When you've got it, you can take it to the bank and, when it's not there when you thought that it was -
It might be time to consider the source...
That's my two cent's (for whatever it's worth).
Auguste Roc
auguste@danaroc.com