My Two Cents: Schooled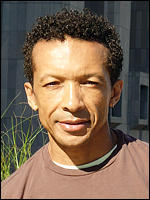 I love college sports. With all its pageantry, historic rivalries and rich traditions, it is an institution that continues to distinguish itself from professional sports. College sports allows for people to listen and to learn the kind of lessons that you can't get in a traditional classroom...
It's the final two minutes in the final quarter of a low scoring, close game. The teams are evenly matched and longtime foes on the field. Classic football powerhouses, each team has effectively battled the other leaving nothing left to prove - on either side.
Now it's time to face each other in the ultimate showdown that will settle once again, who will earn the right to call themselves "the best".
Pressure mounts as time runs out in a game that is far too close for comfort. The noise is deafening because the fans are going crazy and the players are visibly exhausted. A misplay here, a penalty there and a fumble quickly leads to one of the final timeouts.
But, instead of the customary huddle where the quarterback alone is called, one of the head coaches calls all eleven players over to the sideline. A TV cameraman takes it upon himself to join the team huddle and to capture what is typically not revealed.
Eleven young men electing to catch their breath, focus their undivided attention on whatever their coach has to say to them. They listen intently to everything he has to say and collectively choose to obey his final instruction to -
"Stay strong!"
And, they head back onto the field. With that, they ultimately win the game.
Those kids learned that listening allows for learning, resolved that there will be times when someone else will have the answers that they will need to succeed. Unfortunately, that is something that far too many of us, on and off the field, forget about -
after school...
That's my two cents (for whatever it's worth).
Auguste Roc
auguste@danaroc.com