My Two Cents: Homecoming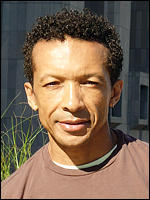 If you've ever wondered if it was to late to...
When the subject was brought up, 59 year old Mike Flynt expressed to a group of friends that his biggest regret in life was getting kicked off his college football team in his final year.
In 1971, at the beginning of his senior year at Sul Ross State University, Mike Flynt was suspended as a result of having gotten into several fights. He had been recognized as a top athlete and a hard hitting linebacker with huge potential.
"I actually grieved for more years than I can remember..." said Flynt, who'd been a team captain and the leading tackler as a junior. "What really got me was I felt that was MY football team and I had let them down... I don't know if I ever got over it, but I finally learned to live with it."
After leaving school, Mike got married and went on to have a long career in physical fitness as the strength and conditioning coach at Nebraska, Oregon and Texas A&M. His commitment and dedication to remaining physically fit throughout his life earned him the reputation of being a great physical specimen.
A few months ago, after listening to Mike's story, a close friend challenged him to do something about his regret, and Mike finally took him up on the challenge.
After verifying that he was still eligible to play, Mike Flynt sold his home, moved back to Texas with his wife and family, and after thirty-seven years, returned to his old school Sul Ross State.
Once enrolled, Mike chose to ignore the cynics and determined to win a spot on his college football team.
This week Mike Flynt received word that he made the team and is now in the record books as the oldest player in college football history, turning the cynics into believers.
It's never too late to...
That's my two cent's (for whatever it's worth).
Auguste Roc
auguste@danaroc.com