Elements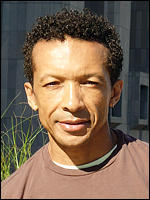 "Act like a champion and you will be a winner!"
I was watching a fighter working out at the gym while his trainer kept insisting:
"Act like a champion and you will be a winner!"
This is pretty sound conventional advice, right? And most of us would concede that you don't stand a chance at winning if you don't at first believe that you can. However, there will be times when you believe that you can with everything in you but, you just can't quite seem to find your way; you are having a hard time trying to figure it out.
While watching the movie Million Dollar Baby recently I was predictably inspired by the main character's belief in herself that she could in fact become a champion. What I was most intrigued about was how determined she was to get what she needed to become the champion that she knew she was.
What she needed was:
a trainer who could teach her the fundamentals of the sport and the subtle intricacies of the GAME.
After identifying who she thought was the very best, she was relentless in her pursuit of his agreement to train her to victory. She knew that she "had it in her", what she didn't know was -
How.
She needed to learn the logistics of her GAME.
"Act like a champion and you will be a winner!"
Why aren't you winning when you know that within you, a champion awaits? What do you do when, what is missing is something that you don't already have?
When your behavior suggests that you are a champion because you know in your heart that you are, don't stop short of getting everything that you need, learning whatever you need to know - from the BEST -- to "get the job done".
Like the character in the movie -
Persist!
Do not give up until you have whatever you need to get what it is that you want.
Thatís my two cents (for whatever itís worth),
Auguste Roc
auguste@danaroc.com