My Two Cents: What If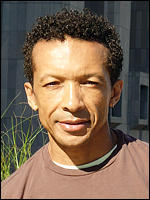 "Why didn't he take a swing?"
My same sentiments, but I didn't have an immediate answer for her.
"Why didn't he swing at the ball, Dad? Now, he'll never know if he could have won the game."
We are just sitting down, Gussie and I, to watch the Yankee-Orioles game.
Just as we tune in, the Yankee's are coming up to bat in the bottom half of the ninth inning. They are trailing the Orioles by one run and the best of the Yankee batting line up is due at home plate.
As we watch, the Yankee fans get excited and start coming to life. I feel the excitement and the anxiety that you feel when you're favorite team is attempting to make a come back with only one final opportunity. Gussie is right there with me
The Orioles have their best relief pitcher on the mound. His control of every pitch is exact and he is only throwing HEAT. There is no indication from him that he is going to back down, even a little bit.
But,
the Yankee's are not planning to fold and go away easily, either.
So, the home team is battling back. The Yankees are able to load the bases, but in doing so there are now two outs on the scoreboard.
Yankee Stadium is rocking! Every fan is standing, cheering, trying to will their heroes to victory, while simultaneously contending with the stress of possible defeat.
The hitter had battled the opposing pitcher to a full count, 3 balls and 2 strikes. With two outs and a full count, the base runners were in position to take off on the pitch and head for home plate. The hitter seems ready.
Gussie and I have stopped cheering and we are now sitting on the edge of the sofa with our eye's and mouth's wide open waiting for the delivery.
The pitch is on the way ---
Strike three!
"What!? Why didn't he take a swing?"
The Yankees lose. But could they have won if he hit?
It happens all the time...
You've worked hard and fought even harder to position yourself to win. And now it's time for you to take the final step, now its time to execute,
Will you take a swing?
That's my two cents (for whatever it's worth),
Auguste Roc
auguste@danaroc.com