My Two Cents: Premature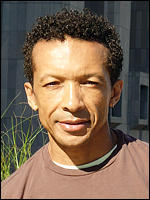 Is it just me or is the notion of the "inevitable winner" losing these days, putting our sense of certainty at great risk?

Lately it seems that the "sure bet" will be end up the defeated, in the aftermath of conventional wisdom assuring us that the "sure bet" is a "shoe in", while the scrappy insurgent (who incidentally had ground game all along), comes from seemingly out of nowhere to exact the victory that was always up for grabs.

The NCAA Men's Basketball annual tournament is in full flow. For college basketball fans everywhere, this is the high point of the season. Each year we anxiously wait for the regular games to end so that March Madness can finally begin.

A tournament so rich in tradition, never fails to remind us each year that David slew Goliath. And so we watch with anticipation as thirty becomes sixteen, sixteen becomes eight and eight is finally four, resisting the temptation to assume we can accurately predict who will win.

As in past tournaments, I have connected with one team in particular. This year it is the Wisconsin Badgers.

The Badgers have had a great year; Big Ten tournament champions with a won lost record of 29-4. However, despite their winning season they are not expected to go far in the NCAA championship games. They are not among those teams that might be characterized as expected to be among the last ones standing. They are widely characterized as uncharacteristic. One local reporter describes them this way:

The University of Wisconsin men's basketball team is like modern art to many folks. They look at it, stare at it and study it but never really understand why anybody is a fan of it.

Led by head coach Bo Ryan, the Wisconsin basketball team has transcended all labels and most of the criticism that is typically heaped on a team that does not fit the mold of the -

inevitable winner.

Bo Ryan, with his long and illustrious coaching record, is credited for being able to develop players with varied skills, working them hard to be outstanding defensively, while molding them offensively to get the job done. More notably, each player is trained, despite their individual level of natural talent --

to effectively survey the landscape and make the adjustment on a dime.

Inevitability doesn't stand a chance against that.

Bo Ryan and the University of Wisconsin Basketball Badgers are further proof, once again, that on the court as well as in the game of life, you can never be certain about the "sure bet".
That's my two cent's (for whatever it's worth).
Auguste Roc
auguste@danaroc.com