My Two Cents: Coffee Talk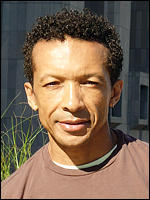 Mediocrity --
Where is it all coming from?
This question came up as we sat around the table with friends sipping coffee after dinner. We started talking about how tired we are of all of the mediocrity being shoved down our throats all of the time and considering how and why we put up with it.
Where is all this mediocrity coming from?
On every basketball team that can remember playing on, there was always one common denominator that could be found when it came to the coaches:
They had no tolerance for mediocrity in any form or at any level.
Every coach that I ever had, understood that to win, to be successful, each player on the team needed to be excellent both on and off the court.
And it was no different with my first high school basketball coach, Brother Thomas Jensen. Coach Jensen believed in being excellent and he challenged us to decide on whether or not we wanted to be average or whether or not we wanted to be great.
I remember getting ready to step onto the court for our first practice freshman year. I remember that we a had a lot of good players. We were very excited about the start of the season, but before started practicing that day, Coach pulled us all over for a talk.
He let us know that if we wanted to be successful, in other words, if we wanted to play for him, each one of us would have to 'make a choice' and 'take a stand for excellence'. Then he blew his whistle and we started practice.
End of talk.
I didn't quite understand at first, being in the ninth grade at the time, what Coach Jensen was getting at, but as our season progressed I would discover what it was.
Coach Jensen was not expecting mediocrity from any of his players because he was demanding that we not tolerate it from ourselves.
He expected, at every practice, that we show up on time and always give our best effort; always pursue excellence in ourselves and in one another, and he expected it on and off the court. When we showed up for games he expected us to be in jackets and ties. He looked to us to carry ourselves as leaders and not followers, both in and outside of school.
And that is what we did. We met his expectations because we took a stand for excellence.
As individuals and as a team that season we decided chose excellence and we decided that we would not tolerate mediocrity in any form or at any level.
We made the choice to be great and by the end of that season we all stood with Coach Jensen as winners of the 'City Championship'.
Where is all this mediocrity coming from?
We tolerate it, in all its forms and we put up with it at every level. Just look around.
Are you willing to make a choice? Would you be willing to take a stand for something beyond what is average?
That's my two cents (for whatever it's worth),
Auguste Roc
auguste@danaroc.com