My Two Cents: Hear No Evil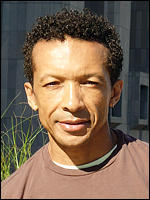 Have you ever come up with a great idea that you felt good about, yet, you didn't want to move ahead with it because of what you thought, other people might think?
In other words -
you had a good idea, that turned into a bad one before it even had a chance.
The thing is:
When you think that you've got a good idea and when you know that you've got what it takes to see it through, you can't listen to other people who can't see.
These were a couple of thoughts that I had this week following an announcement by Scottie Pippen.
Scottie Pippen, retired NBA All Star is recognized as one of the '50 Greatest NBA Players' of all time. He said this week that he is interested in returning to the game.
Scottie Pippen is 41 years old. He has been away from the game for about three years now, but he's looking to play for a team that has a shot at an NBA Championship.
He feels that, as a veteran with tons of playoff experience, he can make a contribution to any team which has a void to be filled.
Scottie Pippen's decision to go ahead with this move has attracted a lot of sports media attention and generated a lot of talk.
It takes a tremendous amount of courage and strength to move forward with an idea that could be perceived as unconventional; an idea deemed doomed to fail.
Been there?
People are going to think what they think and you can be sure that there will never be a shortage of all of the reasons why -
It can't be done!
Do it anyway...
That's my two cent's (for whatever it's worth).
Auguste Roc
auguste@danaroc.com