My Two Cents: Beyond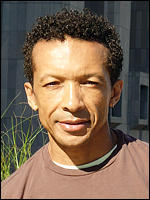 Have you ever accidentally come upon a book or a movie that just grabs and keeps your attention? I just happened to catch Running the Sahara, one of the most fascinating documentary films that I ever watched and one of the most inspiring sports stories that I have ever found out about.
Running the Sahara chronicles the journey of ultra marathoner runners, running together across the continent of Africa, from Senegal to Egypt.
The film depicts the obstacles that they encounter as they move through the desert. Along the way they develop blisters the size of golf balls, battle blinding sand storms, and wrestle with bouts of mental doubt and physical fatigue. In spite of all of that however, they each find a place within themselves that fuels their determination to fight on.
Imagine running more than 50 miles a day covering 4300 miles in 111 days in 6 countries.
Running the Sahara intimately and profoundly captures the personal experiences of each runner and draws the audience into the journey. It's an amazing journey! As you watch how they adapt and refuse to succumb to circumstances, how they allow themselves to be impacted and inspired by the people that they meet along the way is what made this documentary one of the best I've ever seen.
Watch it:
Visit http://www.runningthesahara.com to learn more.
That's my two cents (for whatever it's worth).
Auguste Roc
auguste@danaroc.com