Fuzzy Math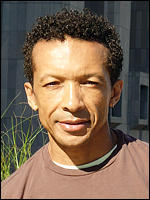 Is winning still winning if you choose to play ugly?
In 1994, during the NBA Finals, the New York Knicks finally reached the championship series after twenty one long years. Twenty one long years separated the 1994 New York Knicks from the heyday of Clyde and The Pearl in 1973, but The Knicks were back and the city and the fans were energized.
Through the mid to late eighties, the Knicks emerged as one of the elite teams in professional basketball's with as a result of a self styled hard nose defense and all around physical play. But as the sportscasters started using words like pummeling, and intimidation to describe the way the Knicks play, fans were left to wonder:
Where the line is between "hard nose defense and all around physical play" and "just about anything goes"...
The Knicks may have considered it merely aggressive to play an in-your-face-not-backing-down brand of ball but opponents during the 1993-94 season may remember it otherwise. Opponents of the New York City team often complained about their questionable tactics while trying to fight back with little success. But, despite growing criticism, loyal Knick fans eagerly cheered their team on, as the prospect of a once elusive championship seemed too be well within reach.
"It is our turn to win and no one is going to get in our way!"
Doing whatever it takes to "beat the other guy" while forsaking the moral conventions of "the game", calls into question the very definition of what it means to WIN.
In game seven of the 1994 NBA Finals, the Knicks lost to the Houston Rockets 90-84.
Thatís my two cents (for whatever itís worth),
Auguste Roc
auguste@danaroc.com