My Two Cents: In The Long Run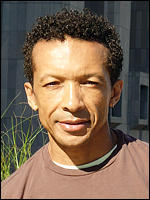 There is something to be said for going through the paces; for keeping your eye on the prize.
A steadfast commitment to hard work, coupled with the courage to overcome inevitable and unexpected obstacles, gives us the right -
to claim victory.
Seven years ago, world class track sprinter, Marion Jones, was awarded three gold and two bronze medals at the 2000 Summer Olympic Games in Australia. Winning five Olympic medals was a phenomenal accomplishment which had never been done by a female athlete.
This week, the Olympic champion was sentenced to six months in prison and two years probation for lying to federal prosecutors investigating the use of banned performance enhancement drugs, leaving many to wonder -
If it was worth it...
That's my two cent's (for whatever it's worth).
Auguste Roc
auguste@danaroc.com