My Two Cents: Every Move You Make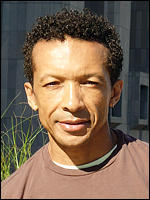 "We've got to make sure that we keep the ball moving quickly up the floor."
I got into a conversation the other day about how to effectively execute -
anything.
How do you ensure that what you're doing will succeed?
When the goal is to win, and it almost always is, every action taken counts. What it will ultimately come down to is:
Precision, timing, clear thinking -
presence of mind.
In any game that you find yourself playing, it is the details and the focus on the actions taken, moment to moment, that make the difference in the end.
'
Whatever your "GAME" is, realize that every move, every step, every shot, every second counts toward winning in the end. You can't take one play for granted!
Every move that you make must be on purpose. Every step that you take must be in sync and right on time. Every drive to the goal must be sharp and precise. And you can't let up until the final buzzer sounds.
'
That's my two cent's (for whatever it's worth).
Auguste Roc
auguste@danaroc.com